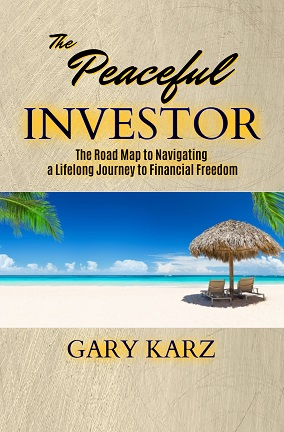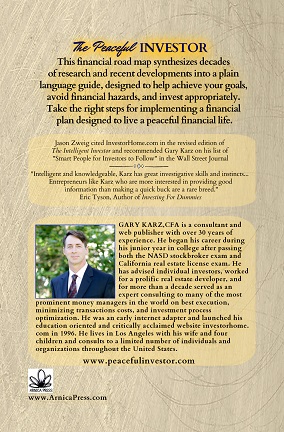 Buy The Peaceful Investor at Amazon
Table of Contents and Launch Site
I am offering the online chapters of the book using "The Honor System." Tip options at the bottom of the page.
The Size Effect (or Myth?) and other Anomalies




Announcement Based Effects and Post-Earnings Announcement Drift (PEAD)






"There is evidence, and try as they might, the accountants and financial people can't make it go away, that when you get an earnings surprise, somehow or other the market doesn't seem to absorb it all right away."


William Sharpe, in Investment Gurus by Peter Tanous





IPO's, Seasoned Equity Offerings, and Stock Buybacks






Insider Transactions






---

Chapter 22 Notes - The Footnotes in the Book are sequential and for this chapter start at #440 and end at #447.
These notes are provided for those that have purchased the book and would like to access the notes and links directly.

1. Rolf W. Banz, The Relationship Between Market Value and Return of Common Stocks, Journal of Financial Economics, November 1981
2. Marc R. Reinganum, "The Size Effect: Evidence and Potential Explanations," Investing in Small-Cap and Microcap Securities, Association for Investment Management and Research, 1997
3. Larry Swedroe, Why the Size Premium Won't Disappear, March 5, 2018 https://www.advisorperspectives.com/articles/2018/03/05/why-the-size-premium-wont-disappear
4. https://www.wilshire.com/Portals/0/analytics/indexes/fact-sheets/wilshire-5000-fact-sheet.pdf
5. Chordia, Tarun and Goyal, Amit and Sadka, Gil and Sadka, Ronnie and Shivakumar, Lakshmanan, Liquidity and the Post-Earnings-Announcement Drift, Financial Analysts Journal, July/August 2009
6. Bala Dharan and David Ikenberry, The Long-Run Negative Drift of Post-Listing Stock Returns Journal of Finance, December 1995
7. Tim Loughran and Anand Vijh, "Do Long-Term Shareholders Benefit From Corporate Acquisitions?" The Journal of Finance, December 1997
8. David Ikenberry, Josef Lakonishok, and Theo Vermaelen, Market Underreaction to Open Market Share Repurchases, Journal of Financial Economics, October 1995



---




I am offering the online chapters of The Peaceful Investor using "The Honor System." If you don't plan to purchase a version of the book, yet you think it was worth your time and you learned a significant amount, you can tip or compensate me in a number of ways. This will probably not be tax deductible for you, but I will report and pay taxes on any payments.

If you don't think the material was worthwhile, I would appreciate emails letting me know what you read and whether you disagree with anything in particular. I would also appreciate anyone letting me know if they find any typos, mistakes, or suggestions how to improve the material.
Table of Contents and Launch Site Last update 12/31/2019. Copyright © 2019 Gary Karz. All rights reserved.
Conditions and terms under which this information is provided.